No other fencing option comes close to the durability of block walls. Homes and businesses can benefit for a lifetime from strong, durable barriers designed with appearance in mind as well other features like safety or privacy.
What Can We Do for You?
Block walls are the perfect solution for any property type. They can be sized and shaped to fit your needs, providing added curb appeal as well privacy in addition to Stucco applied on top of them!
These durable barriers also provide a number of benefits such like increased safety around homes or businesses because they're tough enough withstand even harsh weather conditions without fail- which means you don't have worry about rainwater damage either; plus there's no need costly repairs after severe storms.
Easy Maintenance and Repair
Maintenance of a block wall is easy and straightforward. Regularly scheduled cleaning with pressure washer or power washer can keep your concrete walls looking their best! If you notice any damage during this process, it will be an affordable fix for contractors to repair the problem quickly
Click below now to learn about our services. We will be happy to answer any questions that you may have as well as provide free estimates over the phone so that you will know.
Looking for the best contractors in town? 
Call us today at 480-470-6136
.
The flexibility of block walls allows homeowners to create the look they want without sacrificing durability. With design options for every palate, there's no wrong way or time when it comes down choosing a new fence!
Think about the design for your wall, and then pick out a color that will go well with it. You can also choose whether or not you want special accents such as bricks in various shapes and sizes added onto one side (to give more interest) while leaving other sides plain so they stand alone nicely without any additions needed at all!
We are Phoenix's top block wall company. We've been in business for over a decade and we know what it takes to get the job done right, every time!
When you hire us, not only will your home have something reliable protecting its foundation but so too can fellow residents of this community trust our workmanship because they're already familiar with how professional services like ours run things behind-the scenes -including repairing or installing new walls when needed as well ensuring proper drainage around property edges.
We are the best at what we do! We specialize in concrete block wall repairs and installations. Our prices will be consistent across all our clients, no matter if you own an individual property or business with lots of employees-we got your back like family so come see us for quality service that goes beyond expectations every time
We build you a wall that will last as long, if not longer than your lifetime. The concrete structures erected throughout the world from antiquity still stand today; showing us how durable this material is!
With our expertise in modern technology and construction methods combined with traditional craftsmanship techniques such like cob casting (which was used for producing intermediary products), we can create something truly special.
Customers can choose from a variety of shapes and sizes when it comes to building their own block structure. The concrete is made out the material, so you have complete control over how your finished product will look like before Hardening!
Your taste in architecture also matters during installation process since we ensure that everything matches up perfectly with what was requested by our clients' personal preferences.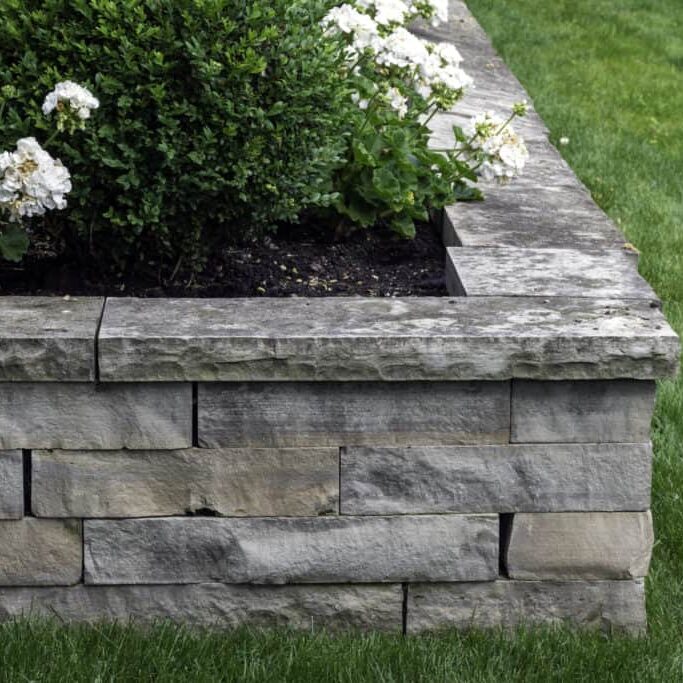 Building walls and blocks on your property can come with a variety of advantages. For one, it can help clearly demarcate different sections. Also, it can hold your sand in place and prevent corrosion. Last but not least, walls and blocks can really uplift the look of your property.
Walls and blocks are not just for property line demarcation. They can also be used to create driveways, walkways, patios, retaining walls and more! We can design and construct your walls and blocks to meet the specific needs of your property.
Masonry construction offers many alternatives to choose from depending on the customer's taste in aesthetics and resistance, so it's excellent if they want a qualified contractor who can provide all services needed.
Regardless of what option you go with-whether installation or repair--you should always make sure that your chosen specialist has appropriate licenses before hiring them!
When you need a professional to fix your broken, crumbling CMU blocks or if the weather conditions in Phoenix have caused them damage--you should contact our block wall repair contractors. We provide high quality services that will get rid of all those pesky cracks and even breakages so they don't happen again!
Concrete Block Foundation
Concrete is the best material for base structures because it lasts forever, withstands all elements and won't deteriorate over time. This can not be said of weaker materials like wood which while beautiful has been proven unfitting when trying to uphold weight in houses or commercial buildings - many people are familiar with them but choose blocks instead!
Need help? Book a call at a time to suit you